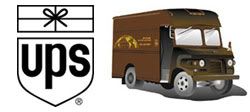 Darryl went on interview today. This was a job that I had told him about and he had refused to apply for it. He told me the job was too far away and the would never contact him because he lacked the experience necessary. I went and sent out his resume and that's how the interview came about. Later, when we were going on a walk, Darryl and I discussed how more of the people I applied to contacted him than the people he contacted.
He says that he thought the interview went well. I know he's really hoping for a job that's down in south Georgia. Really none of this has made sense except when you look at it in the scope of the economy. Darryl has a Masters Degree in Mechanical Engineering. He has a little over twelve years of experience. You would think that he'd be able to find a job, especially when we hear over and over that companies are desperate for engineers. Still like darryl says, companies are desperate for engineers that they can get for the price that they want. Just yesterday we saw an ad for an engineering job which described their perfect candidate as having over 25 years of experience and they wanted to pay them $50K. That's generally how much an engineer just out of college would make jut two years ago.
What he's worried about is that this job will give him an offer next week and after he accepts the job the other two jobs will call him in for an interview. After all this time of not getting interviews he's had this one and two more potential interviews, one of them being a second interview.
I stepped on the scale today after trying on a couple of the dresses I was thinking of taking with me on my trip to BlogHer. I weigh 125.6. I'm feeling chubby because Darryl's Dad said yesterday that Darryl and I were both getting a bit chubby. Two days earlier Darryl patted my tummy and asked me if there was a baby in there. Then I tried on a couple of dresses and I noticed one of them was a bit snug in the breast area and in all of them, although they fit you could see my poofy tummy.
It was a two truck day. Big dog did not alert us to the fact that UPS had come and dropped off two boxes of ammunition that Darryl had been wating for. Then when Darryl was outside getting those boxes the FedEx truck came down the road. This time it was something for me. I won three Lego Star Wars Pens. I know three grandkids who would just love to get them.