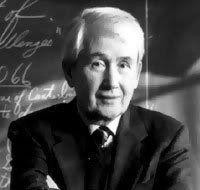 For a few years I'd meant to read Frank McCourt's books. One of my former assistant principals, Mr. M had told me I should read "Teacher Man." I haven''t read that one.
A few years back one of my friends read the book Angela's Ashes. I asked her if it was good because I'd heard they were making a movie about the book. She told me it was very dark. With that one sentence she didn't make me want to rush out and read the book. On the other hand in the back of my mind I'd always thought that I should read Angela's Ashes.
This year I finally read Angela's Ashes and then I read 'Tis. It is dark and it does talk about the poverty he and his brothers and sisters lived in while growing up. The story chronicles his childhood. McCourt's father was an alcoholic who drank up the little money his family had. Three of McCourt's seven siblings died, and he nearly perished from typhoid fever. While I grew up poor we were in a far better position than Frank and his family were living.
Since we'd been Scotland I'd wondered about seeing my mother's home country of Ireland. What was it that her family had left behind to come to America?
In his book 'Tis he talked a bit about being a teacher. The kind of kids he taught sounded a lot like the kind of kids I teach. They are not the kind of kids that set the world on fire. They are the kind of kids that we depend on every day to do the jobs that others go to college to avoid. The kids Frank and I have taught were kids that were a lot like us and they desperately wanted and needed someone to care about them. I liked this book better.
Yesterday I heard that Frank McCourt was in hospice and not expected to live. I thought how sad. Then my next thought was, "I wonder how much time he has." The answer came today.
McCourt, who was 78, had been gravely ill with meningitis and recently was treated for melanoma, the deadliest form of skin cancer and the cause of his death, said his publisher, Scribner.
Until his mid-60s, Frank McCourt was known primarily around New York as a creative writing teacher and as a local character — the kind who might turn up in a New York novel — singing songs and telling stories with his younger brother Malachy and otherwise joining the crowds at the White Horse Tavern and other literary hangouts.
He was a very talented writer. Now I really have to read his book Teacher Man.
Today we went grocery shopping. Isn't that what Sunday is? We also bought school supplies at CVS and Staples. I got some great deals and I will have to make a new video about the things I bought. I'm really excited about my new book bag. I finally buckled under and bought one of those quilted bags that EVERYONE had ....two years ago. I 'm so behind the curve.
It turns out I was correct about Jacob Shaffer. It appears that he and his wife were in the process of separating.
A man who knew a southern Tennessee woman slain along with her family tells The Associated Press that she and her husband who is charged in the killings had been having marital trouble.
Authorities say Traci Shaffer, her 16-year-old son and teenage neighbor were found dead Saturday in her home near Fayetteville. The bodies of Shaffer's brother and father were found in a neighboring home.
James Wilson was gathering belongings from Shaffer's house on Sunday and says he is her sister's boyfriend.
He tells the AP that Traci and Jacob Shaffer weren't living together but had not filed for separation.
He says police told him that the couple's 4-year-old daughter was home during the killings but unharmed. He says Traci's slain son and a 9-year-old daughter were from a previous relationship.