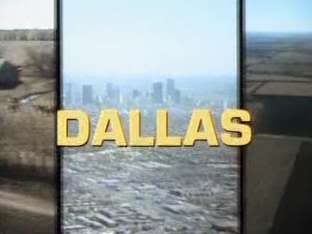 Let me start by reminding everyone that all I am not one of these cellphonegluedtoyourhead kind of gals. I grew up in the age of phones that hung on the wall which you dialed to get in touch with anyone. I often forget to turn my phone call on for days and if I do I might be just as likely to leave the darn thing on forgetting that it's still on.
This morning I checked my phone to see if anyone had called. When I turned my phone on there was a new voicemail message. Being a sweeper, my fingers are always crossed hoping that it is a message about a win.
Even better than a win, I received the following message, "Hello Mom. This is your FAVORITE son. You would think you would answer the phone when your favorite son is standing in the airport in Atlanta." As I told you, my boys often identify themselves with the phrase, "your favorite son." I get a big kick out of it. they sound a little a like so it sometimes takes me a few minutes to identify which son is calling.
Then I realized, it's MIKE!!!!!!!!!!!!! Mike is on leave from Iraq for a couple of weeks. He called to let me know that he arrived safe and sound and that he was headed to Huntsville to see his girlfriend. I tried calling back but I got some guy on the phone that I didn't know. He wound up calling me later and I missed that call too because I was outside watering our vegetable garden and pulling some weeds.
This time I saw a different number and was able to speak with him. I'm so glad he's home and I can't wait to see him. I'd be lying if I didn't say I was a bit jealous that he rushed over to see his girl first but then I remember being young and crazy in love once so I guess I can forgive him.
Not much in the way of traffic for ThriftyMaven today. I had lots of stuff on there today. I also have a contest going on. We are giving away a poster. Yippeeee!!!!!! I get a free poster myself so we'll see how that goes.
Other than that Darryl and I watched Dallas Season 8 and then worked some more outside. I was still having some tummy trouble today but I finally felt better by the afternoon.
Yesterday Darryl and I used a coupon for buy one get one free at Ruby Tuesdays. I have always loved their salad bar. It is soooooo good. The problem was I couldn't eat my dinner after I ate so much of the salad bar. I took my lunch home and put it in the fridge for today. I ate it for lunch today.
Here are the blog contests I entered today:
Prize: $100 HP gift card.
Prize: JVC Everio GZ-MG 630 camcorder (ARV $429.95).
Prize: Casio Digital Camera (ARV $249.99).