>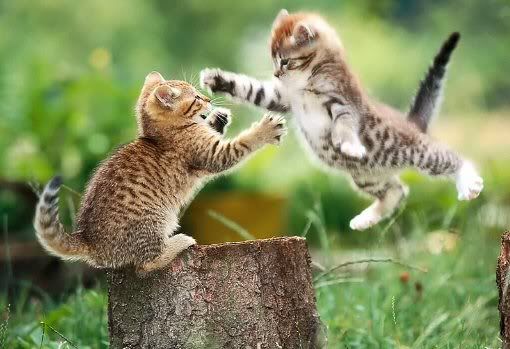 I enjoyed the meeting and I usually do. Eveyrone there is so great and I love to hear when they win prizes big and small. We talked alot about how to sweep when your time is limited.
It also seems people really aren't too crazy about the new Sweepsheet Lady. I noticed that the hotflashes aren't as fast. This week I even noticed the new owner made a snarky comment about how she got the newsletter to the printer 15 hours ealier than Sandy did. What's the point in saying that?
Lots of people seemed to like SweepsAdvantage. One day I'd like to check them out. One good idea that was discussed was to create a spreadsheet with the links for all the contests I want to enter and that way I wouldn't have to open each and every site to enter. Pretty good idea. I might try it one day soon.
Darryl and I had a terrible fight on the way up to the meeting. I almost wanted to say that he should turn around and we should go home. To his credit he didn't do that. We got there a little late but we still got there. Let's face it the fact that he's been out of a job for so long is very stressful.
Jack Kemp, one of the intellectual engines that propelled Reagan-era conservatism forward as a mainstream political idea, died after a long battle with cancer. In the 1970s Kemp became a most enthusiastic supporter of supply-side economics, a theory that essential held that allowing people to keep more of what they earned by cutting tax rates would fuel growth in the economy.
Here are the Blog Contest I entered:
Prizes (3): Romano's Macaroni Grill What's For Dinner gift basket with Creamy Basil Parmesan Chicken Pasta variety sample, three Romano's Macaroni Grill Restaurant Favorites free product coupons, colander, serving spoon and cheese grater.
Prize: Mother's Day Wishes Medley from Fairytale Brownies.
Prize: $50 Photofiddle gift certificate.
Prizes (5): Two copies of Harry Potter and the Socerer's Stone by J.K. Rowling.
Prize: The Mixer gift basket with Betty Crocker mixing spoon, spatula, measuring spoons and cups, whisk, liquid measuring cup and Betty Crocker Magazine.
Prizes:
(1) Alvin & The Chipmunks, The Mystery of the Easter Chipmunk DVD.
(1) My Little Pony Live, The World's Biggest Tea Party